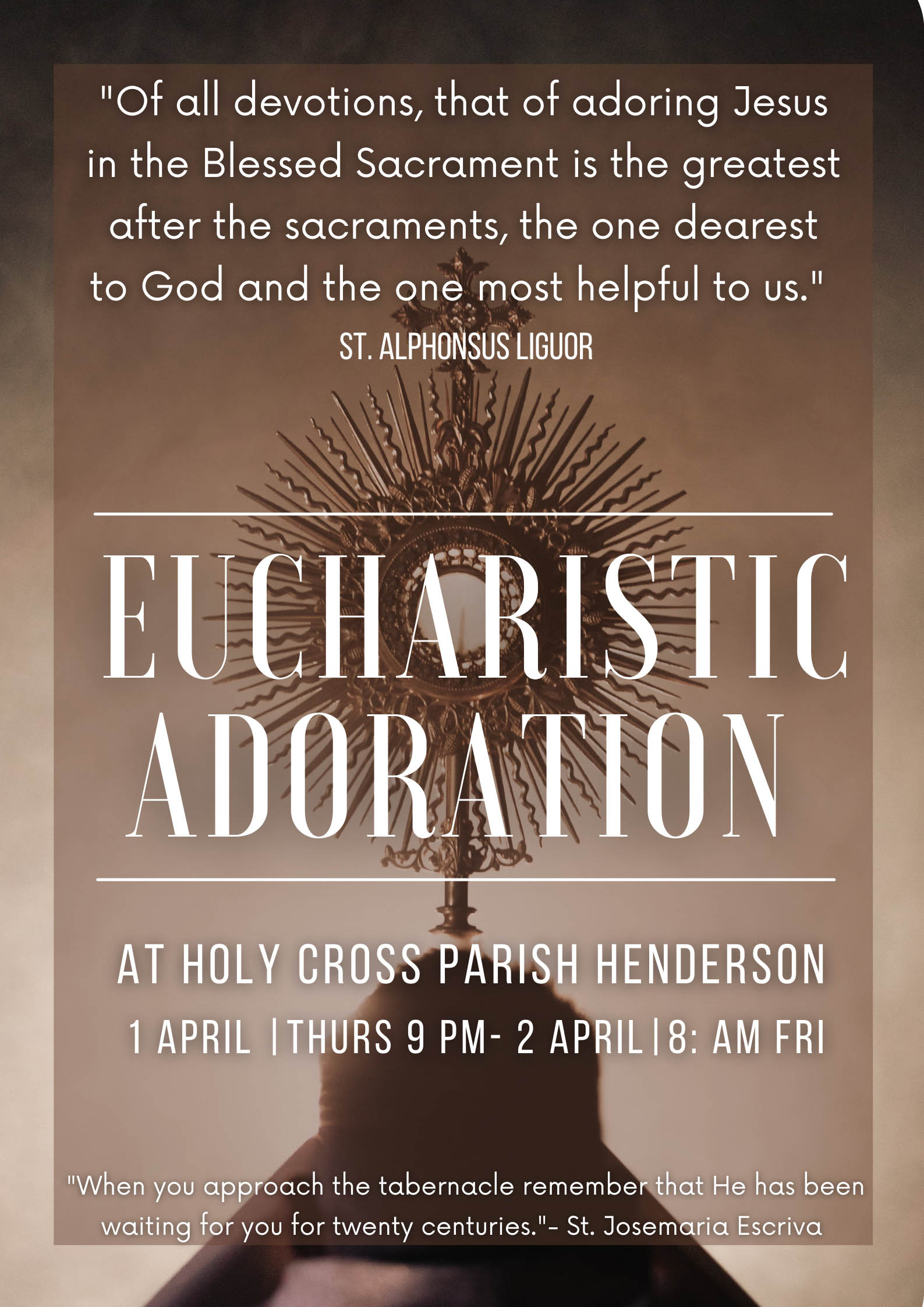 People are encouraged to stay for a time of adoration before the Blessed Sacrament throughout the night.

Timetable for Groups for Holy Thursday night Vigil
9 – 10pm Legion of Mary
10 – 11pm St Vincent De Paul
11 – 12am Tongan Community
12 – 1am Filipino Community
1am – 2am Samoan Community
2am – 3am Fijian Community
3am – 4am Divine Mercy
4am – 5am Indian Community
5am – 6am Third Order Franciscan
6am – 7am Marion Group
7am – 8am Legion of Mary
Please be sure to arrive on time to relieve the group before you. This is your time, and you can use it to pray in silence or out loud or sing, the choice is yours!