History of Holy Cross Parish
Our Catholic Church has stood on View Road, Henderson, overlooking the changing nature of the settlement, township, suburb and developing business centre of Henderson since 1911.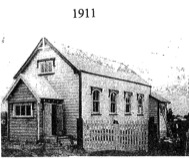 The small wooden Church was built on land donated by a Catholic family.  Expanded in 1924 to serve a growing population, the Priest continued to travel from Avondale to say Mass. Concerned at the need for a Catholic education for their children, the parishioners worked to develop a school, which opened in 1932.  Staffed by Sisters of Mercy from Avondale, the original Church convent school continued to be a Parish facility until the integration of Catholic Schools, and continues today as a vital part of the Catholic Community of the Parish and surrounding areas.
Holy Cross is Parish of many different ethnicities.  Original parishioners were of English, Irish and Dalmatian communities. Following the Second World War, a strong number of Dutch immigrants joined the Parish.  Parishioners from Pacific ethnicities have formed communities within the parish ie: Samoa, Tonga, Fiji and other Pacifica nations.  Those from our Asian Indian sub-continent friends have added to the diversity of Holy Cross.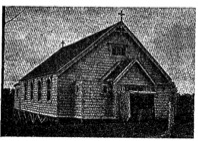 Henderson's continued development and growing population made the need for a larger Church urgent by the late 1950s and the energy of the Parish Priest and Parishioners saw the current Church built and opened in 1960.  With some alteration, it has continued to serve the Parish until the present day.
In the early 1980s, it was joined by the Parish Hall.
Important features of the Church as built in 1960 include significant mosaics for the Stations of the Cross, Mary and Child in the Church entrance and Saint Peter and Saint Paul in coloured glass, made by renowned artist Milan Mrkusich.  Stained glass windows and a metal crucifix made by Louise Henderson will continue to be important features of the planned re-development of the Church.
The re-development will see additional seating and a return to the previous alignment with the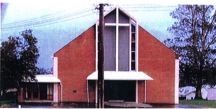 traditional long aisle format.
Served by the Capuchin Friars for almost 30 years, the Parish of Holy Cross continues to grow communities of new Parishioners adding to the descendants of those who first built a Church on the site almost 100 years ago.