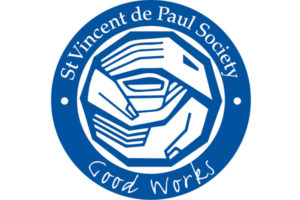 The creator of the St Vincent de Paul society badge, Frederic Ozanam, under the patronage of St Vincent de Paul, inspires the work of the members of this society. Service is directed towards the needy in the Henderson area, both Catholic and non-Catholic. This takes the form of food parcel, furniture and household goods collection and distribution; visiting people in their homes, in rest-homes and hospitals; providing transport; tutoring and mentoring; providing support and transport via the telephone.
Sponsorship of overseas parishes in Sri Lanka (two), Kerala in India and St James Catholic Church, Kadoma-Zimbabwe, is an annual undertaking. Requests for monetary and material goods from the Sisters of Charity are regular features of our service. We also support disaster relief appeals initiated by the National Council in Wellington.
These Christian acts of charity happen largely through the very generous support from collections at the end of all Masses on the third Sunday of each month, fund-raising and bequests from benefactors. Such invaluable support has continued over many years. The donations are gratefully received and a means to keep the Conference afloat.
We try to ensure that money is used to the best advantage of those in need where we provide:
Annual food parcels delivery has averaged at 189 from which 595 people benefited
Christmas parcels were delivered to 95 families
Nine trucks of furniture and white-ware were donated to 37 families
Transport was provided to 37 families
110 people were visited in their homes; 90 elderly in rest-homes and 26 in hospitals
Assistance was given to refugees and migrants through visitations, teaching and mentoring with 35 students were tutored
55 listening phone calls offered support and friendship.
Our Conference meets at 29 View Road, Henderson every fortnight, on a Monday, from 7pm to 8pm.
For furniture pick-ups and if you would like to become a member of the society or if you have any queries, please call the Parish office during office hours.