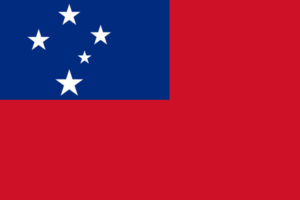 The Holy Cross Samoan Community is fully committed to our parish and is affiliated to the Auckland Catholic Samoan Community. It consists of a group of families, who wish to uphold some of their cultural activities and pursue their spirituality as Samoans.
A Parish Mass in Samoan and English is celebrated on the second Sunday of every month at 10.30 am, whereby all the activities of the Mass is carried out by the Samoan Community. The Community have their own choir, which sings during the parish ceremonies at Easter and Christmas time, a Youth group and representatives to the Parish Pastoral Councils as well as other committees in our Parish.
A Sunday School in the Samoan and English languages, is held every Sunday of the School Year in the Holy Cross school classrooms. The Sunday School is run by voluntary help by members of the community.
Some special celebrations during the year, Feast Day (Sulufaga) on 15th August, Feast of the Assumption of our Lady, Children's White Sunday, and if convenient, a Summer Camp on Labour Weekend, a Christmas break-up fun evening get-together at the end of the year and a picnic in the New Year before school and work holidays end. These celebrations are discussed every year as to their actualities and confirmation from year to year under different circumstances. For further information about the Samoan Community please contact Vaifale Fautua Seiuli (Peter) on 09 835 1406 or 021 201 2877.
The Samoan Catholic Centre and Chaplaincy is located at the Malaeola Community Centre, 16 Waokauri Place, Mangere and is run by Fr Michael Endemann. Fr Michael Endemann can be contacted on (09) 275 8657.