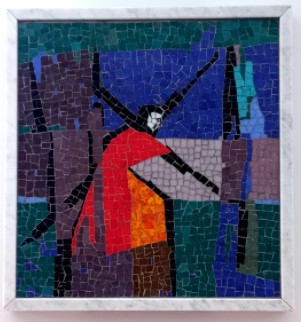 HOLY WEEK PROGRAMME
Saturday 1st April Vigil Mass for Palm Sunday at 6pm
Palm Sunday 2nd April 2023 – Palm Sunday Masses at 7am, 9am, 10.30am & 6pm
The 10.30am Mass will begin with the Palm Sunday Procession starting from inside the Church and continue to School courtyard and end up again inside the Church. Mass will continue thereafter as normal. Palms will be Blessed during all Masses.
Holy Thursday Mass 6th April
7.30pm – Holy Thursday Mass will commence with the washing of the feet. After Mass there will be an all night Vigil until Friday 8am. Please ensure the assigned groups are present at the allocated times.
Holy Thursday All Night Adoration
There will be an all-night Adoration in the Church with different groups participating. Each group please see Timetable details displayed in the Church notice board and ensure your presence accordingly. These details will also be published via WhatsApp, email, and Holy Cross Parish Henderson website. Also, anyone who wish to participate in the overnight Adoration is most welcome to do so.
Good Friday 7th April
11am – Stations of The Cross will be dramatized by the Parish youth at the School Grounds. Soon after the stations of The Cross, we need volunteers to help us set up chairs for the afternoon Good Friday Passion Service which will be held in the Church.
3pm – Good Friday Passion Service inside Church.
Holy Saturday 8th April
Easter Vigil Mass at 6pm with the Blessing of the Fire outside the Church. Candles will be provided. Please take note there will be no 8am mass and no confession.
Easter Sunday 9th April Masses at 7am, 9am and 10:30am
Please take note there will be no evening 6pm Mass on Easter Sunday