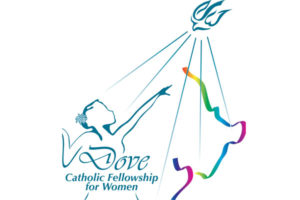 Dove Fellowship aims to meet the needs of Catholic women to be nurtured and trained in the ways of the Holy Spirit, as taught in the Catholic Charismatic Renewal.
It is for Catholic women of all walks of life and operates with the blessing of the Bishops of New Zealand.  Dove's goal is to give good teachings through choosing speakers, who have much to offer.
This ministry is loving and gentle and there will always be a prayer ministry for those who require it.
We have praise and worship songs and scripture readings.  Dove Auckland West meets every first Tuesday of the month, 7.30 pm at St Anne's Parish, 1 Cole Place, Te Atatu South.
For further information pleae contact Mrs Anke Aalbers on (09) 837 6063.